Jesuita Tabor, President
Education
Lincoln University Graduate BSE Bachelor of Science and Education Masters in Guidance and Counseling
Employment
Saint Louis Public School-Teacher
Lifetime Teaching Certificate
Federal Parole Officer- Certified Narcotics
Memberships
Board Member Missouri Council of the Blind, President Tower Club for the Blind, Board Member Inner City Christian Church, Board Member College Hill Affordable Housing, Graduate Coro Foundation, Member Zeta Phi Beta Sorority, Member COGIC, Member Lincoln University Alumni St Louis Chapter, Member of Service Club for the Blind for over 18 years.
Goals:
To enhance the lives of others by providing support programs and social events.
Bettina Vinson, 1st Vice President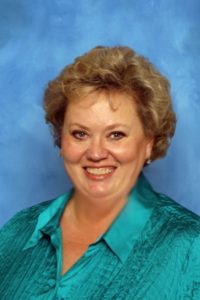 I am a person with a disability and I am considered legally blind or Low vision. I lost part of my sight when I was 11 years old due to the Measles virus. I have Macular Retinitis, damage to my central vision. My vision is not correctable with any type of lenses or surgery. I am unable to drive or see small print. I use Zoomtext software with speech to do my job and navigate the computer. I also use Siri and voice over on my iPhone and a CCTV to read printed documents.
I was Director of Community Outreach for the Starkloff Disability Institute and worked for SDI for 3 years. Prior to this position I worked for the State of MO for 14 years.
I have been a member of the Service Club since 2004. The Service Club is a wonderful organization with a long history of truly assisting the Blind and low vision community. My goal as a board member is to protect the integrity and history of the Service club. I want the Service Club to be a community of inclusion and a welcoming place to all its members, clients, volunteers, staff and board. I promise to do my very best to uphold this belief.
Linda Kinkelar, 2nd Vice President
I have been part of the Service Club for the Blind family since I was a little girl, still in school. My parents were both members as well.
I currently serve as president of the Alumni Association of the Missouri School for the Blind. I have also been on several different boards, of different groups. I am also currently serving on the board of United Workers for the Blind.  I am new to being on the board of the Service Club, but I have been a part of that family for many years.
As a board member, I will do my best to hold up and support what the Service Club stands for, and represents. I am willing to learn, and become even more active in whatever is asked of me. Thank you for allowing me this privilege of serving on this board, and I will do my best to represent everyone.
Kerry Smith, Secretary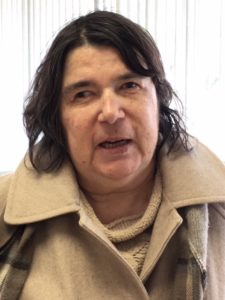 I graduated from Trinity International University in Deerfield Illinois. I received a BA degree in Social Science in 1980.
I came to Missouri in 1990. Started working as a Customer Service Representative for Pizza Hut for 6 years. In 1999 I decided to attend Missouri College where I received my Computer Office Certificate. Then in 2001 started my own Braille Transcription business. Went to work in 2010 I worked for the American Red Cross as a Tele Recruiter. When the call center closed I began to work for Paraquad as a Peer Consultant.
I have volunteered as Director of Lutheran Blind Outreach for 15 years. I taught the basics of computers at Camp Yorktown Bay in Mountain Pine Arkansas. As of this year I am a board member for United Workers for the Blind. I am also a board member of the national Braille Revival League.
As board member of the Service Club for the Blind I will be supportive of the needs of the members and clients in upholding the mission of the organization.
Judy Burch
I was honored to be asked to serve on the board of the Service Club for the Blind.    I have been a member of the Service Club for several years and respect the work of this organization.  Having worked as a rehabilitation teacher for many years, I have seen blind people who were in great need helped by the Service Club.  Since I have joined as a member, I have enjoyed a number of its social activities.
My main goal in serving on the board is to see the Service Club continue to provide social and educational programs for its members and also to continue its work for the clients who can benefit from services.       
Currently, I serve on the boards of the Friends of Wolfner Talking Book and Braille Library and the United Workers for the Blind.  I have served on the Missouri Council of the Blind board in the past and also the board of the Braille Revival League of Missouri.
Peggy Smith
I believe that blind people have so much more potential than opportunity or society allow us to express.  The Service Club for the Blind should continue helping its members to be seen by the larger community in a positive light through its services, programs and influence.
The Service Club should be used to support its members and therefore making a better and more tolerant world for us all to live.
I have previously been a cheer leading coach, a Girl Scout leader for 15 years and a foster parent for 15 years. I worked for the Missouri School for the Blind for 20 years teaching elementary vocational studies and have been the President of Midtown Lions and the President of United Workers for the Blind. I also volunteer at my church helping to cook desserts for a homeless group.